Symbol and Colors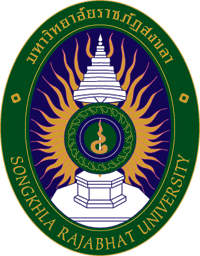 Songkhla Rajabhat University Symbol
Navy blue represents the Royal Institution who defined and conferred the University name "Rajabhat University".
Green represents 36 Rajabhat University locations located in beautiful natural environments.
Gold represents Intellectual prosperity
Orange represents the advance of local arts and culture prosperity in 36 Rajabhat Universities.
White represents a philosopher's pure notion to His Majesty the King.
---
University Colors: White and red
White means accuracy and purity.
Red means love and strength.
** White and red means all SKRU students are encouraged to think and do things correctly and properly with their hearts of pureness. **