Science Room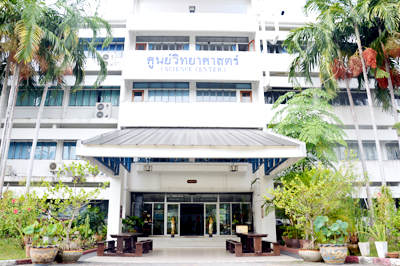 The Science Centre of Songkhla Rajabhat University is one of seventeen in all which are operated within the Science and Applied Science Development Project (SASD Project). The project is funded from a loan given by the World Bank. Its goal is to enhance the university's potentials in managing Science and Applied Science's study, doing research, training the instructors who teach Science and Applied Science; including rendering academic knowledge for the local communities' development. The incipient operation is done in compliance with the SASD Project of Rajabhat University Assembly Office which used to be known as The Teaching and Learning Science and Applied Science Development Project of of Rajabhat Institute (SASD Project). When the building is finished and furnished with all durable articles, this building will be turned into The Science Centre, with beautiful and fascinating decorations. Various scientific tools are displayed in many areas of the room. This part is situated on the first floor.
Science Studying Rooms

The Science Studying Rooms provide various and essential facilities for the students' scientific experiments, such as:
Physics Studying Room which is located on the second floor.


Chemistry and Environment Studying Room (located on the 3rd floor).


Biology Studying Room is on the fourth floor.